Photo of the Week: New Prosperity from Cocoa in Peru
June 28, 2013
Farmers in Peru are learning improved practices and earning higher prices for their cocoa.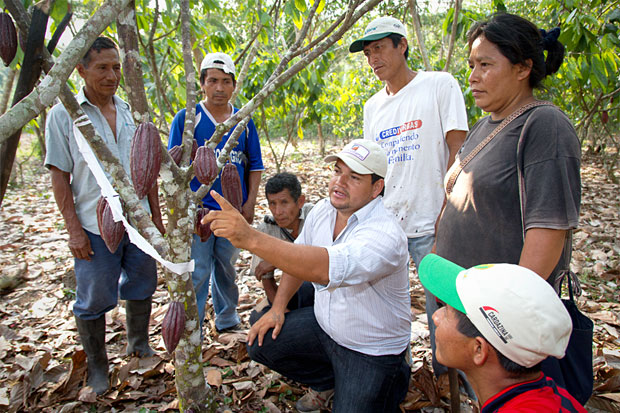 TechnoServe advisor Nixon Rojas Sandoval talks with members of the Cocoa Producers Association of Las Mercedes in Peru's San Martín region. Through TechnoServe's trainings, these farmers have learned to properly prune and fertilize their trees. The farmers also improved their handling and processing of the cocoa beans after the harvest, and earned a higher price by selling their cocoa collectively. As a result, they are improving the standard of living in their community.
With support from the U.S. Agency for International Development, TechnoServe is facilitating training for these and thousands of other farmers through the Economic Development Alliance in San Martín. Learn more about this work.
Related Blog Posts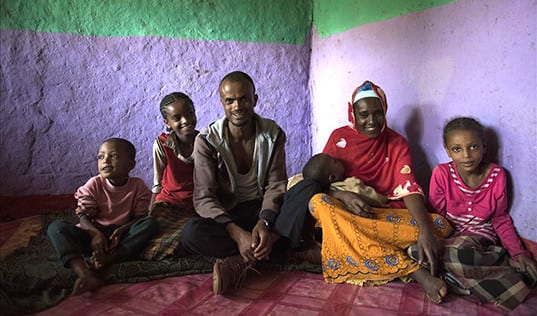 Garuke coffee cooperative in Ethiopia was the only employer in the area for workers like Seifu Abafita, but in 2009 was on the brink of closure until support from the Coffee Initiative helped to turn things around.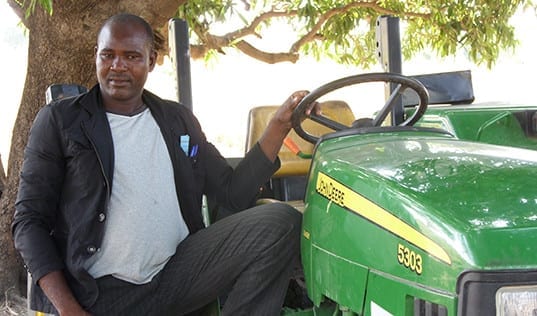 TechnoServe's 2015 Annual Report shared several stories of our impact on our beneficiaries' lives, including the story of Abu Adam, a successful agricultural entrepreneur in Ghana.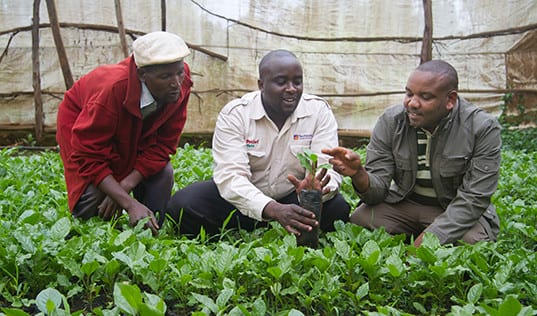 An innovative partnership to boost fruit farmers' incomes in East Africa has been named a top five finalist for the P3 Impact award, which honors model public-private partnerships.