Photo of the Week: New Prosperity from Cocoa in Peru
June 28, 2013
Farmers in Peru are learning improved practices and earning higher prices for their cocoa.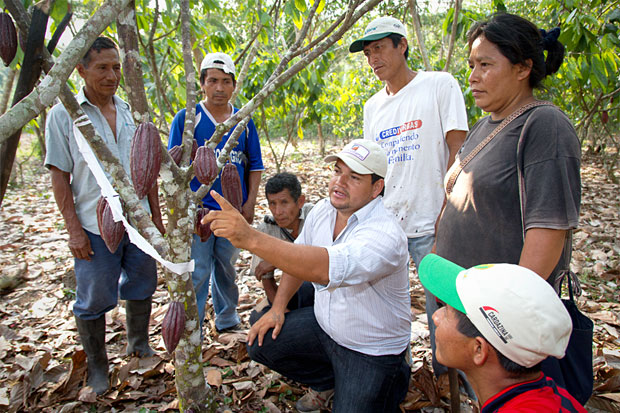 TechnoServe advisor Nixon Rojas Sandoval talks with members of the Cocoa Producers Association of Las Mercedes in Peru's San Martín region. Through TechnoServe's trainings, these farmers have learned to properly prune and fertilize their trees. The farmers also improved their handling and processing of the cocoa beans after the harvest, and earned a higher price by selling their cocoa collectively. As a result, they are improving the standard of living in their community.
With support from the U.S. Agency for International Development, TechnoServe is facilitating training for these and thousands of other farmers through the Economic Development Alliance in San Martín. Learn more about this work.
Related Blog Posts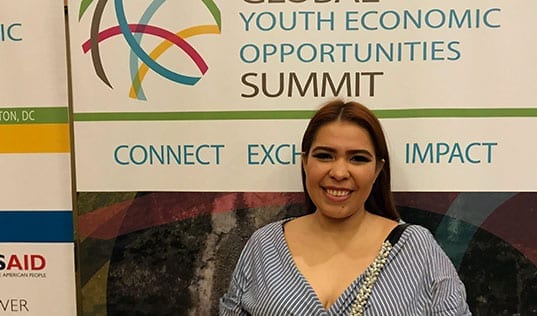 We can learn a lot about solving youth unemployment by paying attention to young entrepreneurs. Changemakers like Violeta Martinez are eager to share lessons that are both context specific and universally relevant.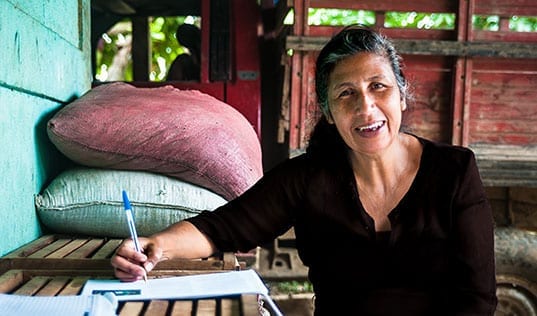 TechnoServe promoted a new culture of collaboration and learning across the coffee sector, from testing and evaluating new techniques in rural communities to engaging government and private stakeholders to share data, strengthening the industry as a whole.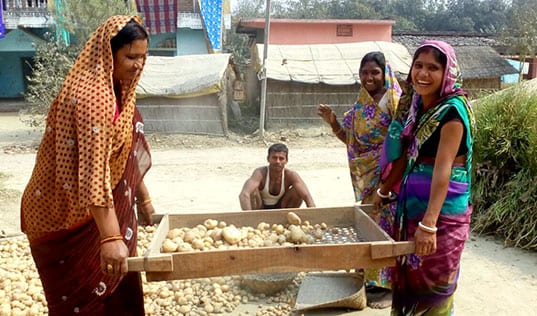 Female potato farmers in Bihar, India, join forces to negotiate fair prices and claim a bigger share of the revenue from their harvest.