Photo of the Week: Happy Holidays!
December 27, 2013
From our family to yours: Best wishes for a happy, healthy and prosperous new year.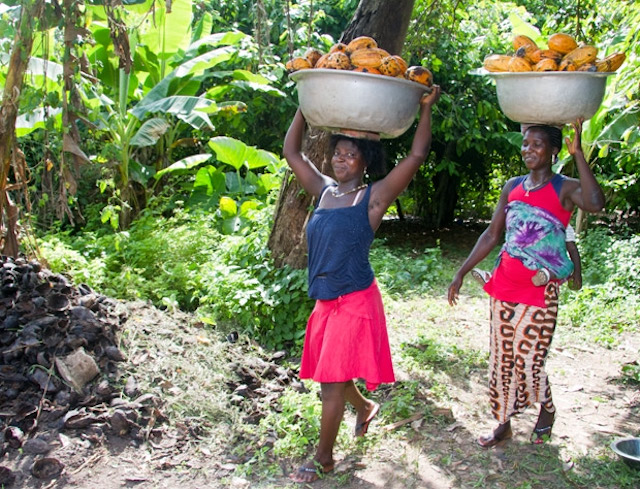 This holiday season, we are grateful for the opportunity to work with thousands of men and women across the developing world – like these cocoa farmers in Côte d'Ivoire – who envision a better future for their families and communities. And we are grateful for your support in making this transformation possible.
Please consider making a gift to TechnoServe before the end of the year. With your support, we look forward to helping even more hardworking people improve their lives in 2014. May peace and prosperity be yours – and theirs – in the new year.
Related Blog Posts
In Divo, Côte d'Ivoire, cocoa is critical to the livelihoods of smallholder farmers. TechnoServe is helping farmers to realize the full value of their crops.
In his first overseas trip as World Bank Group president, Jim Yong Kim visited Côte d'Ivoire and South Africa last week. During his time in Côte d'Ivoire, Kim visited a youth training center, where he met a group of young entrepreneurs who are receiving training through a TechnoServe business plan competition.
Workers at the Agri-Business Company cashew factory in Touba, Côte d'Ivoire, shell cashew nuts. TechnoServe provides technical assistance to the factory as part of the African Cashew Initiative (ACi), which aims to help 150,000 small-scale farmers generate an additional $15 million in income each year.