Photo of the Week: Girls on the Move
October 10, 2014
Equipped with business skills and entrepreneurial zeal, Ann Kalekye and other young women from Nairobi's slums are shaping their own economic futures.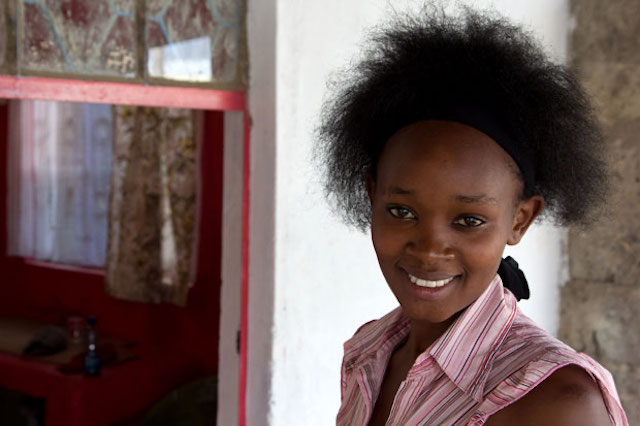 At 21, Ann Kalekye is a driven and versatile entrepreneur. Growing up in Mukuru slum in Nairobi, Kenya, Ann was eager to help her single mother transform their family's future. In 2013, she joined TechnoServe's Young Women in Enterprise (YWE) program and learned entrepreneurial skills and financial literacy, which she applied to a series of business ventures, always looking to diversify her income.
At the same time, Ann teamed up with other young women in her community, including several YWE alumni, to form a community based organization (CBO) called Sisters of Great Vision. The CBO model is part of a new TechnoServe program called Girls on the Move, which builds on the success of Young Women in Enterprise to create a network of empowered girls who are engaging in safe and productive economic opportunities. Girls on the Move aims to expand the YWE model to new areas and target younger girls who are out of school and most vulnerable to hardships such as violence, sexual exploitation and HIV/AIDS.
Today, Ann is a trainer at Sisters of Great Vision, mentoring adolescent girls aged 14 to 19 in life skills and entrepreneurship. She's a role model they can look up to. Last year, TechnoServe connected her with Sanergy, an innovative company creating sustainable sanitation solutions for urban slums. She used savings from her second-hand clothing business to put a deposit down on two Fresh Life units and secured a Kiva loan to pay the rest. Her units provide hygienic and affordable sanitation for her community, and the waste is then converted to organic fertilizer. In August, Ann successfully paid off her loan, and her new income is allowing her to pursue a course in business administration while also helping put her three younger brothers through school.
Tomorrow is International Day of the Girl Child, and we salute young women like Ann who are shaping their own futures and empowering other girls in their communities.
Help us reach even more vulnerable adolescent girls. Make a gift today and double your impact! Our board will match every dollar you donate through November 30. Join us in investing in the next generation of women leaders.
Related Blog Posts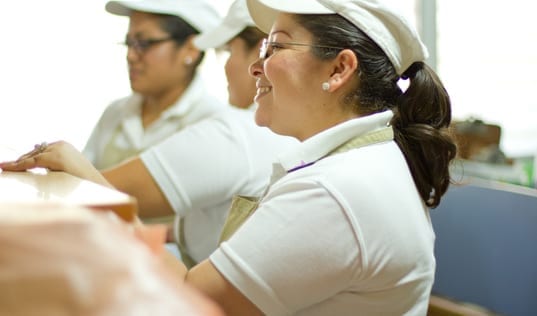 In an article for the World Economic Forum, TechnoServe's Program Director for Central America Entrepreneurship discusses ways to engage entrepreneurs in practices that not only benefit women workeres and suppliers, but help solve some of the most common issues facing small and medium businesses.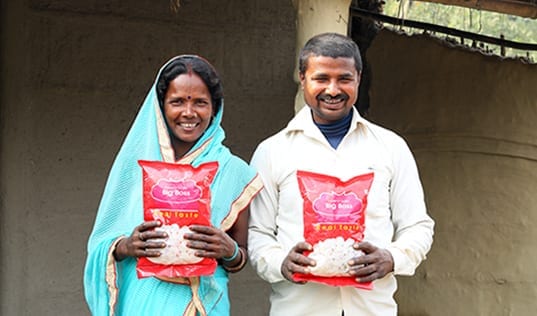 Indu Devi made her living producing fox nut snacks, but cultural gender norms held her and other women entrepreneurs back from business success. With access to formal financing and business training, she's integrated her enterprise into a profitable snack company.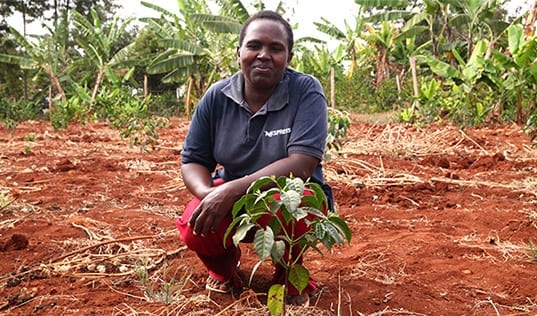 In Ethiopia, 75 percent of the work in the coffee value chain is carried out by women, whereas only 43 percent of the income is earned by those same women. Kebebushe is one of 79 agronomists working with Nespresso to support more than 40,000 coffee farmers with best farming practices, and to improve the status of women throughout the value chain.