Photo of the Week: Cocoa Transforms a Peruvian Community
September 13, 2013
For Geister Cachique and other farmers in Las Mercedes, cocoa represents a prosperous and sustainable future.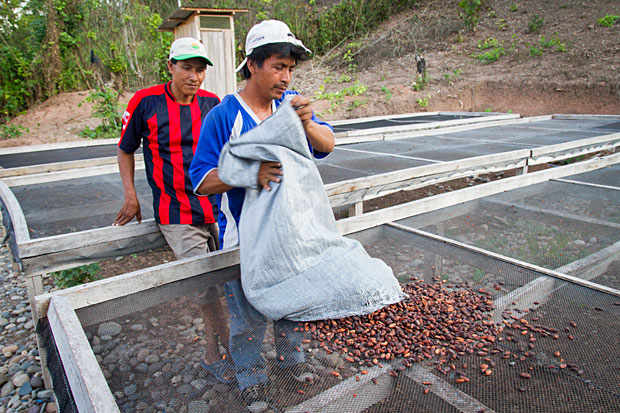 Geister Cachique, in blue, prepares to process cocoa beans after a harvest in Las Mercedes, Peru. Like many in his community, Geister used to depend on coca plants, which can be processed into cocaine, to earn a living. But seeking an alternative to the crime, fear and uncertainty that came with coca cultivation, local farmers began planting cocoa trees.
In 2011, Geister and other members of the Cocoa Producers Association of Las Mercedes began working with TechnoServe to improve their productivity and incomes. Through TechnoServe's trainings, they learned proper techniques for pruning and fertilizing their trees, and best practices for harvesting and processing. Thanks to these improvements, Geister's cocoa productivity has doubled, and he is receiving a higher price for his cocoa.
"I am working to send my children to college," says Geister. "Most of all, I want them to be proud because this money will be earned with dignity and free from violence."
TechnoServe is facilitating training for Geister and thousands of other farmers through the Economic Development Alliance in San Martín, a program funded by the U.S. Agency for International Development.
Learn more about our work with cocoa farmers in San Martín.
Related Blog Posts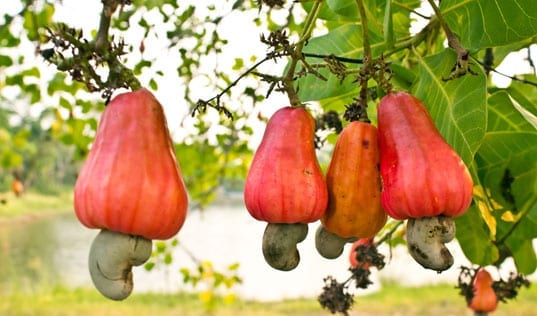 Taking a holistic market system approach, TechnoServe is helping to transform the Mozambican cashew industry and improve the livelihoods of thousands of small-scale farmers and cashew processors.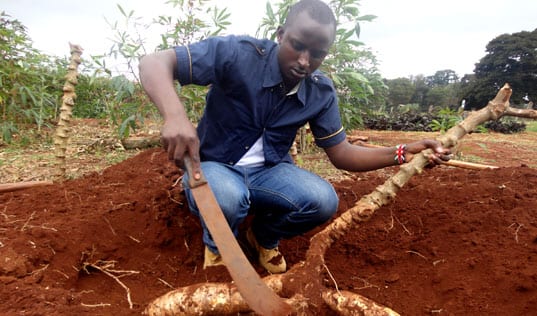 A young Kenyan farming entrepreneur demonstrates why youth are critical to transforming agriculture and ensuring food security in Africa.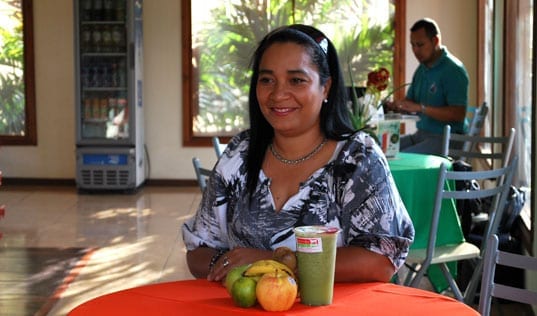 With help from TechnoServe's business advisory services, a Nicaraguan entrepreneur is growing her smoothie business while promoting better nutrition in her community.