Photo of the Week: Better Breads in Ethiopia
April 08, 2014
A hands-on baking training for Ethiopian food processors and bakeries aims to improve the production, innovation and quality of local goods.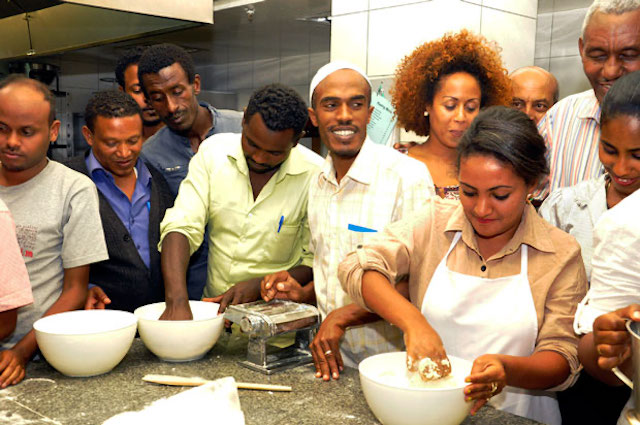 Rolling up her sleeves and donning an apron, food entrepreneur Mahider Admasu practices new bread-making skills at a training on baking science and technology held last month in Addis Ababa and Bahirdar, Ethiopia. TechnoServe helped facilitate the sessions, with experts from General Mills providing hands-on training to 115 participants in topics such as flour quality testing, bread and cookie processing, and new product development.
Conducted through the African Alliance for Improved Food Processing (AAIFP), the training will help 78 food processors and bakeries across Ethiopia reduce costs, develop new products and expand their operations. AAIFP is a public-private partnership with Partners in Food Solutions (PFS), the U.S. Agency for International Development (USAID) and TechnoServe, which aims to expand the availability of affordable and nutritious foods for local populations.
"We are proud of this opportunity to make a lasting difference in our baking business," said Getu Metaferiya, owner of Getu Flour Factory in Hawassa, Ethiopia. "This training is useful not only for us, but also for the communities we serve."
Related Blog Posts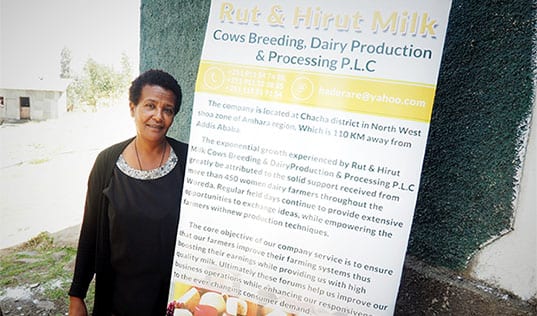 When Hirut Yohannes Darare opened her dairy processing company, she aimed not only to provide for her family, but also to improve the lives of dairy farmers in her community and across Ethiopia.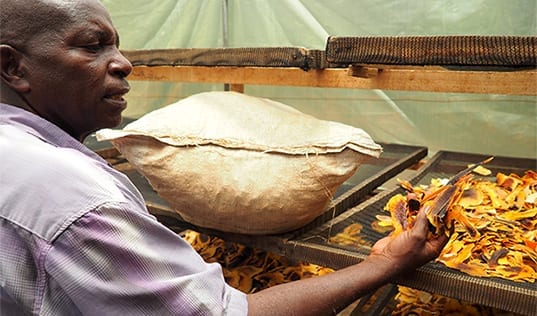 In central Kenya, the Kambiti East Mango Self Help Group is using clean energy drying technology to reduce post-harvest waste and access new markets for a stronger community economy.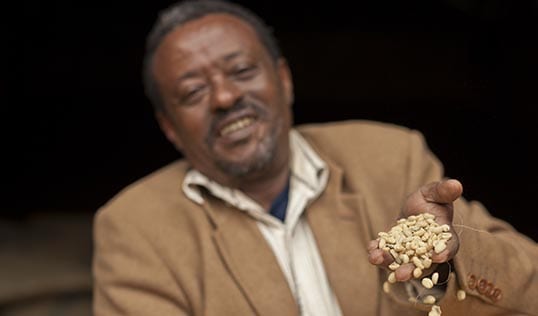 Five years after completing a project to improve the livelihoods of coffee farmers in Rwanda and Ethiopia, TechnoServe asked researchers to return to participating communities and evaluate our lasting impact.