Photo of the Week: Behind the Chocolate
October 30, 2014
Most of the world's cocoa comes from West Africa, grown on small family farms by people like Ama Nyame.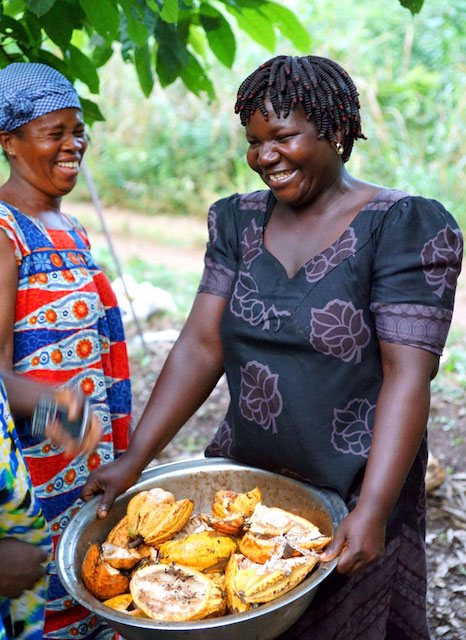 Ama Nyame (right) likes to chat about farming and business with the women she meets along the side of the road, many of them balancing the day's supply of water or firewood on their heads. "I have learned many things and I want to share," she says.
The 36-year-old widow and mother of four wasn't always so confident. As a teenager, she had inherited a small plot of land in Muoho, Ghana, from her father, but struggled for years with low productivity and, as a woman, limited access to resources and advice. After her husband, a school teacher, passed away, Ama joined the WCF Cocoa Livelihoods Program. With support from TechnoServe and our partners, Ama was able to access fertilizers and other agricultural supplies, bringing her land into new health and productivity.
Thanks to these improvements, Ama's cocoa income has more than doubled, allowing her to purchase more land and diversify her farm. She's replacing aging palm oil trees with cocoa saplings, and investing in poultry and sheep. All four of her daughters are in school, and she has become a role model not only to them, but also to other women in her community. "I bring them to my farm, tell them what I've learned. I give them business advice," she says.
Learn more about the Muoho cooperative and the WCF Cocoa Livelihoods Program.
Related Blog Posts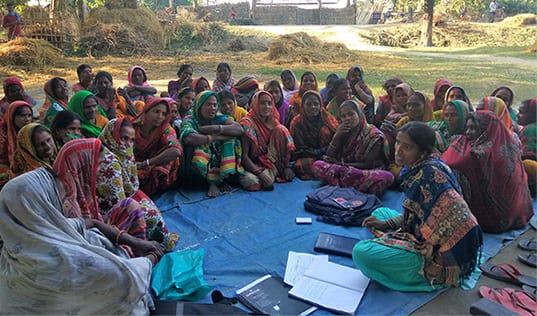 In Bihar, India, TechnoServe is working with women smallholder farmers to build more transparent and prosperous agricultural value chains, and to access more decision-making roles, on their farms and across the sector.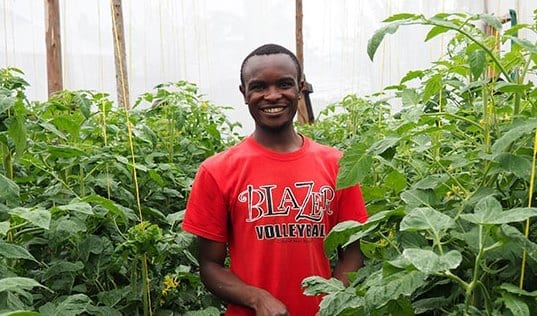 As more young people in rural East Africa turn to agriculture for their livelihood, visionaries like Samson Makenda are modernizing their farming operations for a more prosperous future.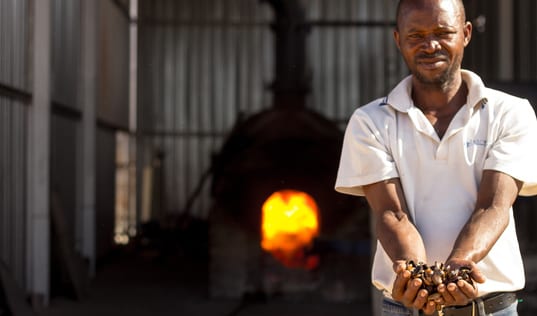 In sub-Saharan Africa, TechnoServe is working to create new industries and incomes from products typically discarded as waste during cashew and coffee processing.