Photo of the Week: Advising for Growth in Ethiopia
March 01, 2013
TechnoServe farmer trainer Rewuda Nuradin consults with Eshetu Abote in his corn field in western Ethiopia.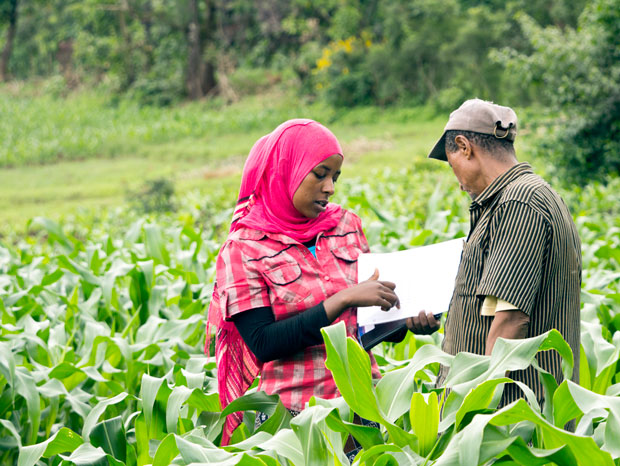 TechnoServe farmer trainer Rewuda Nuradin (left) consults with Eshetu Abote, a member of the Shegole coffee farming cooperative, in his corn field in western Ethiopia. With training and advice from TechnoServe, Eshetu and thousands of other Ethiopian farmers are learning farming and business skills that will help them increase production of both food and cash crops. TechnoServe believes that a successful farm should be an integrated and diversified system, where multiple crops help to ensure food security, maximize income and manage risk.
Many smallholder farmers grow staple crops such as corn, rice and beans for subsistence. But with higher productivity, a business mindset and an accessible market, these crops can offer an income opportunity as well. Learn more about TechnoServe's approach to staple crops in our 2013 Progress Report.
Related Blog Posts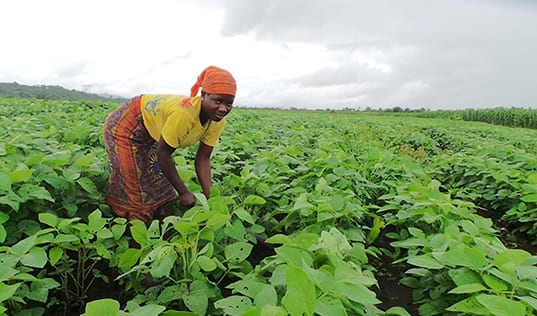 How small commercial farmers in the highlands of Zambézia are driving adoption of improved techniques for soy seed production.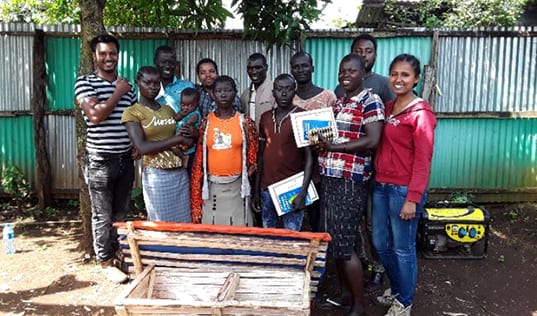 In the Majang Forest of Ethiopia, TechnoServe is working to create sustainable and prosperous forest-based economies by helping women to reduce time spent in drudgery, launch income-generating activities, and enter competitive markets for non-timber forest products.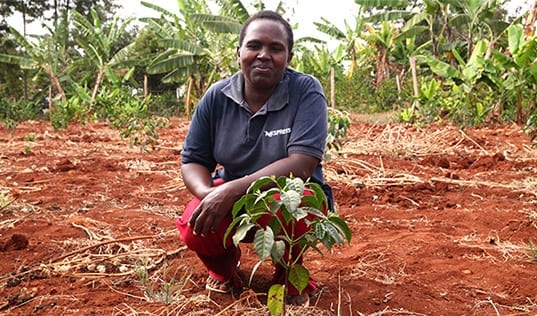 In Ethiopia, 75 percent of the work in the coffee value chain is carried out by women, whereas only 43 percent of the income is earned by those same women. Kebebushe is one of 79 agronomists working with Nespresso to support more than 40,000 coffee farmers with best farming practices, and to improve the status of women throughout the value chain.