Photo of the Week: Advising for Growth in Ethiopia
March 01, 2013
TechnoServe farmer trainer Rewuda Nuradin consults with Eshetu Abote in his corn field in western Ethiopia.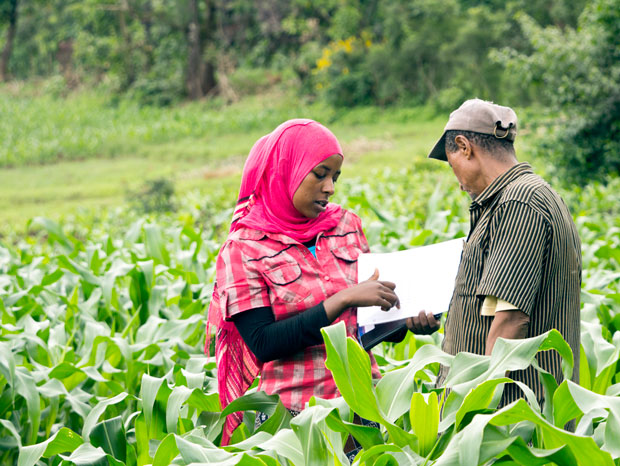 TechnoServe farmer trainer Rewuda Nuradin (left) consults with Eshetu Abote, a member of the Shegole coffee farming cooperative, in his corn field in western Ethiopia. With training and advice from TechnoServe, Eshetu and thousands of other Ethiopian farmers are learning farming and business skills that will help them increase production of both food and cash crops. TechnoServe believes that a successful farm should be an integrated and diversified system, where multiple crops help to ensure food security, maximize income and manage risk.
Many smallholder farmers grow staple crops such as corn, rice and beans for subsistence. But with higher productivity, a business mindset and an accessible market, these crops can offer an income opportunity as well. Learn more about TechnoServe's approach to staple crops in our 2013 Progress Report.
Related Blog Posts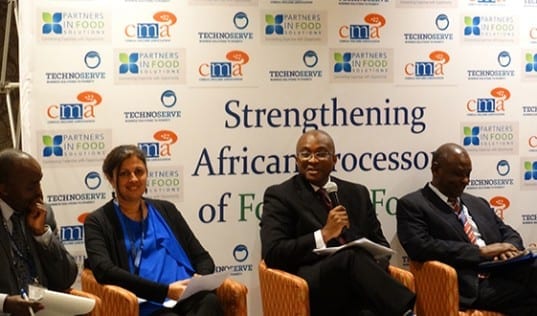 Industry, government, and civil leaders gathered in Nairobi, Kenya to launch a joint initiative to build healthier economies and communities through food fortification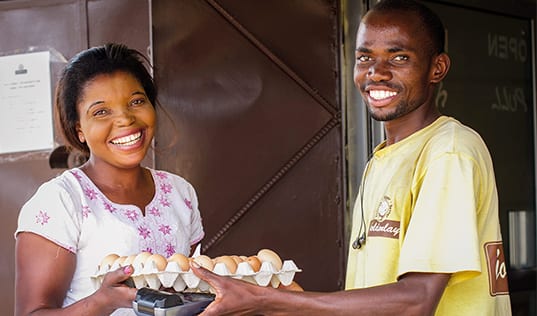 Our 2016 Annual Report shared several stories of how TechnoServe projects around the world are creating business solutions with the power to improve lives, including the story of Horsin Kalikeka, whose specially outfitted bicycle helped him to increase his income while improving his community's access to nutritious foods.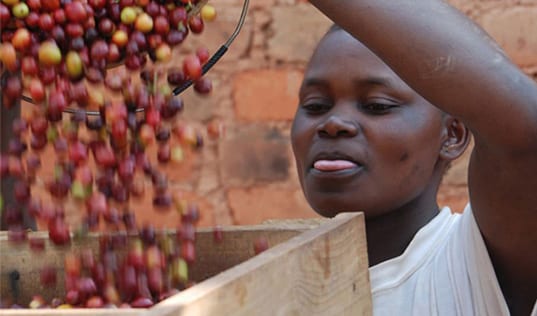 This post by Business Fights Poverty explores key insights from the Harvard Kennedy School's report on TechnoServe's East Africa Coffee Initiative.