Photo of the Week: Our Founder
June 10, 2011
TechnoServe founder Ed Bullard stands in a rice field in Rwanda with a member of TechnoServe's staff.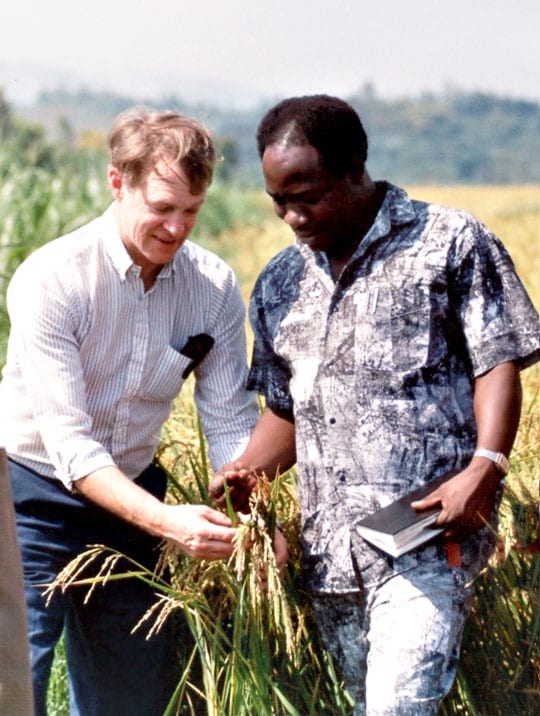 TechnoServe founder Ed Bullard stands in a rice field with a member of TechnoServe's staff. Ed, a Connecticut businessman, had moved with his family to Ghana in the 1960s to volunteer at a rural hospital. During his time there, Ed was struck by how difficult it was for hardworking people in the area to lift themselves out of poverty.
So in 1968, he founded TechnoServe — a shortening of "technology in the service of mankind" — to help provide poor people with the skills and tools needed to improve their productivity and transform their lives.
Ed's work was guided by two core principles: the power of private enterprise to transform lives, and the value of providing a hand up rather than a handout. Forty-three years later, Ed's vision still guides TechnoServe's work each day.
Related Blog Posts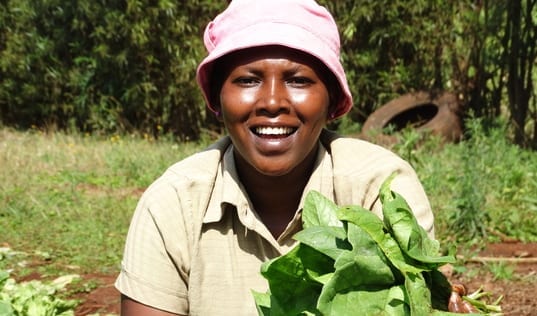 In East Africa, TechnoServe is testing innovative models for creating a profitable agribusiness that builds wealth in small farming communities. For smallholder farmers in Kenya, an out-grower model integrating information and communication technology has the potential to double their incomes.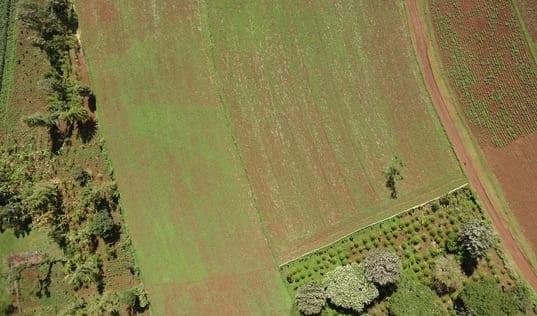 What if every farmer knew exactly what each of her plants needed—the amount of water, the quantity and formula of fertilizer, the type of pesticide—at any given moment? This is the promise of precision agriculture, in which micro-level data is gathered by drones or satellites and used to enhance decision-making on the farm.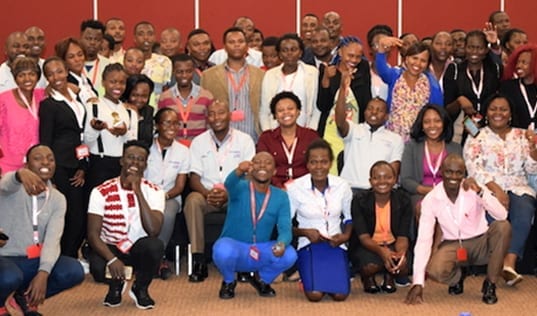 In Nairobi, volunteers from Citibank mentored young shopkeepers participating in the PAYED program, giving expert advice to help them build profitable enterprises for a better future.