Photo of the Week: A Bustling Dairy Hub in Kenya
October 07, 2011
A new day brings a flurry of activity at Nyala Dairy in Ndaragwa, Kenya.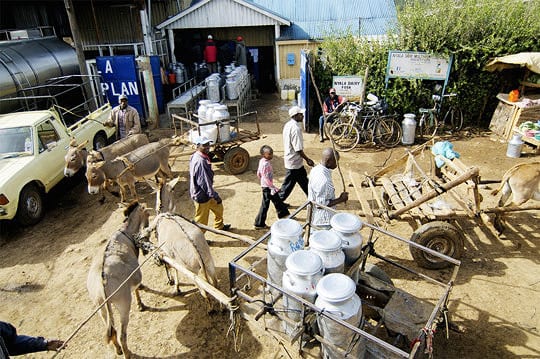 View in high resolution on Facebook
A new day brings a flurry of activity at Nyala Dairy in Ndaragwa, Kenya. Farmers can sell their milk at the cooling plant, which bulks and chills it, then sells it to large urban processors. The plant also offers farmers services such as access to finance, agricultural inputs and health care. Since TechnoServe helped farmers open Nyala Dairy in 2002, the plant has given life to the town of Ndaragwa and created opportunities for thousands of dairy farmers.
Related Blog Posts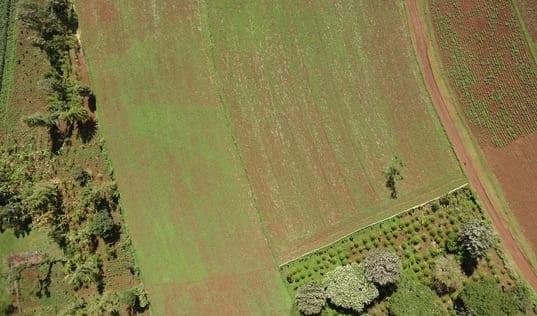 What if every farmer knew exactly what each of her plants needed—the amount of water, the quantity and formula of fertilizer, the type of pesticide—at any given moment? This is the promise of precision agriculture, in which micro-level data is gathered by drones or satellites and used to enhance decision-making on the farm.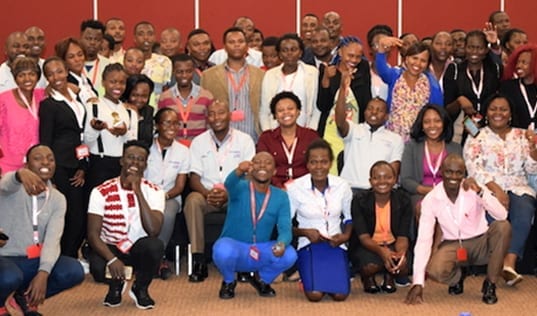 In Nairobi, volunteers from Citibank mentored young shopkeepers participating in the PAYED program, giving expert advice to help them build profitable enterprises for a better future.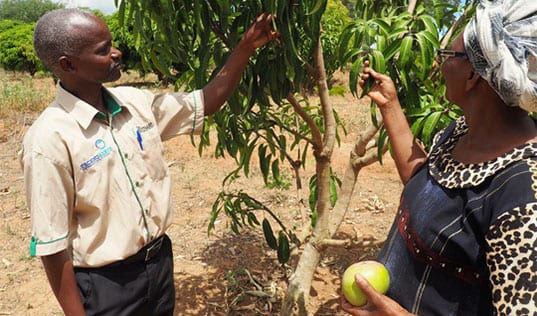 In East Africa, a "make-over" style reality television show is providing millions of farmers with top-notch agricultural information. In a recent episode, TechnoServe's own Charles Murage, a business advisor for the YieldWise program, made his TV debut, giving tips to reduce postharvest loss on mango farms.