Natural Solutions: Innovative Opportunities in South Africa
July 18, 2016
Tumi Mphahlele struggled to find beauty products for her sensitive skin in South Africa, so she turned to her knowledge of biochemistry and began her own business.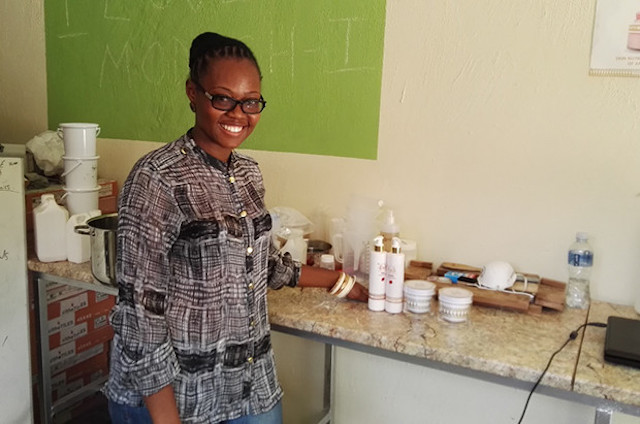 When Tumi Mphahlele struggled to find beauty products for her highly sensitive skin in Johannesburg, her passion for biochemistry and her entrepreneurial instincts kicked in. She started a natural products company called Ardhi Business Services focused on water purification and natural skincare.
Tumi is one of many young entrepreneurs in South Africa following their passions and helping the economy grow. The number of people running small business in the country has increased steadily over the past decade, and unemployment levels have been declining since 2009. Still, growing a business requires access to capital and markets, and having a viable business plan.
Tumi tested cosmetic formulations that used all-natural ingredients in place of ingredients in conventional products. She knew she had a winning product line based on feedback from friends and neighbors. She also recognized a market opportunity in making quality cosmetics locally: "In South Africa, a lot of the premium products are international; we don't have our local premium products," Tumi said.
Still, she didn't know how to market her creations. She dreamt of one day building a skin boutique, but wasn't sure how to get past the fledgling stage. Looking for business training and advisory support, Tumi enrolled in AWESAM, a TechnoServe program implemented in partnership with the Citi Foundation.
"As an entrepreneur you go through a lot of challenges and disappointments, it's nice to have someone holding your hand throughout the process."
Tumi worked with her business advisor to scale her business, identifying two key hurdles to success. Firstly, Ardhi needed to comply with local regulations. The business also needed to ramp up its marketing and branding.
As a result, Tumi launched a rebranding campaign, positioning her skincare line under the brand Modish I, as a premium, locally-owned and created product. She worked with her business advisor to retool the packaging and promote the products over e-commerce and direct marketing.
Tumi is now seeking to get her products into mass and high-end retailers. Hoping to build her company's brand awareness and credibility, Tumi has begun selling her products at the Box Shop, a retail space and business incubator bolstered by the partnership between TechnoServe and Citi Foundation.
The support and individualized attention from the AWESAM program has proven to be invaluable to Tumi. "As an entrepreneur you go through a lot of challenges and disappointments, it's nice to have someone holding your hand throughout the process, to have someone to talk to, and help you create the strategy and the systems. That helps you look at it as a business and not just a passion."
Related Blog Posts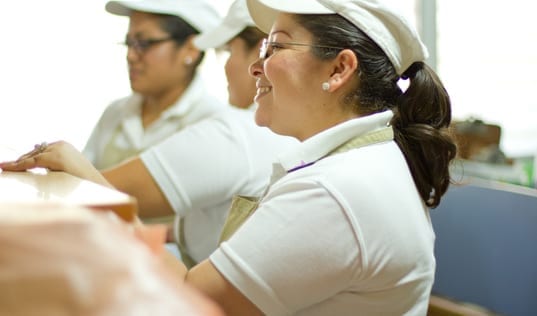 In an article for the World Economic Forum, TechnoServe's Program Director for Central America Entrepreneurship discusses ways to engage entrepreneurs in practices that not only benefit women workeres and suppliers, but help solve some of the most common issues facing small and medium businesses.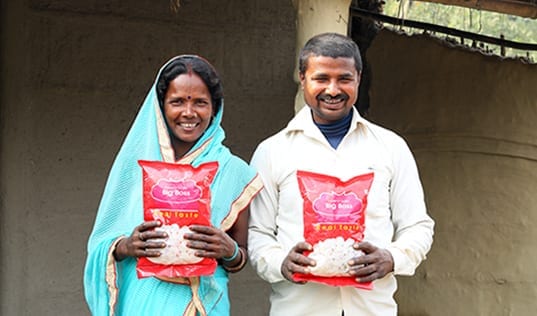 Indu Devi made her living producing fox nut snacks, but cultural gender norms held her and other women entrepreneurs back from business success. With access to formal financing and business training, she's integrated her enterprise into a profitable snack company.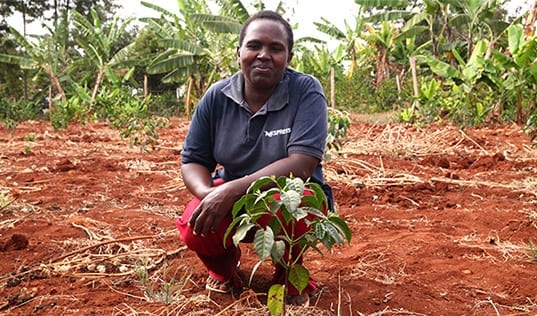 In Ethiopia, 75 percent of the work in the coffee value chain is carried out by women, whereas only 43 percent of the income is earned by those same women. Kebebushe is one of 79 agronomists working with Nespresso to support more than 40,000 coffee farmers with best farming practices, and to improve the status of women throughout the value chain.