In Tanzania, a School Built with Coffee
August 08, 2016
How two brothers are using their coffee-farming income to sow the seeds of knowledge in their community.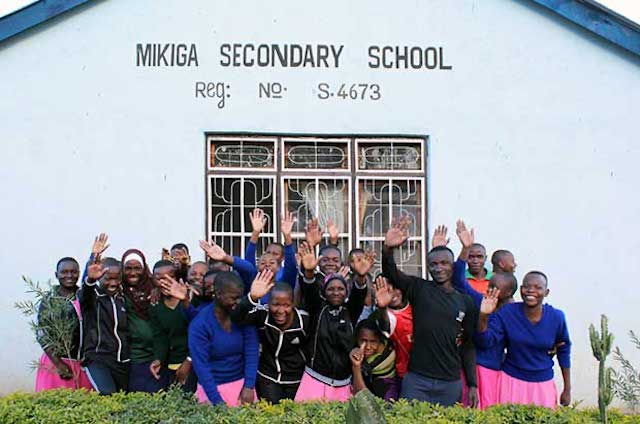 At the Mikiga Secondary School in Mbinga, Tanzania, students don't just learn math and English – they also learn how to grow coffee. That is only fitting, as most of the 241 students come from coffee-farming families, and the school owes its very existence to the crop.
Twin brothers Lucas and Michael Isdidory Ndunguru built the school in 2012, using the money they had saved from their coffee farms. "Our vision is to help poor coffee-farmer families afford secondary education for their children. We want to make sure that all children from villages who can read and write can receive their secondary education here," they said. Mikiga is a private school, but its fee are lower than those at comparable schools, and fewer than half of the students pay full tuition. "Those families who cannot afford the fees do not need to pay us money. Our hope is for the children to grow up and continue helping their society by helping reduce overall poverty."
The brothers both have off-farm jobs to cover their living expenses, but they use the income from their combined four hectares of coffee trees to help fund the school's operations. And that income has increased after the brothers participated in the Coffee Initiative, a partnership between TechnoServe and the Bill & Melinda Gates Foundation that has helped nearly 270,000 coffee farmers to improve their livelihoods.
Student Jackline Kelvin Milinga tends to young coffee trees on Mikiga Secondary School's demonstration plot.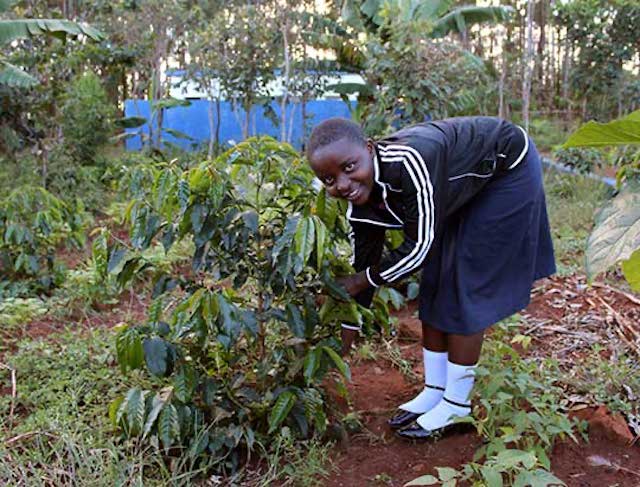 Through the initiative's Farm College training program, the brothers learned how to make compost, more effectively and efficiently use fertilizers, improve productivity by stumping their older trees, and use pruning shears – rather than a machete – to prune trees. The improved farming techniques, and the doubling of their number of coffee trees, helped them triple their coffee production between 2011 and 2014. As a result of rising market prices their coffee income quadrupled from $2,000 to $8,000 over the same time period.
Now, the Mikiga Secondary School is sharing that knowledge with a new generation. "I often come to the demo plot to see the growth of the coffee trees," said Jackline Kelvin Milinga, a fourth-form student. "I remember when they were just seedlings! On this demo plot I learned how to do proper weeding and pruning. I will definitely implement this knowledge in my family's farm." Jackline hopes to attend university so that she can learn even more about agronomy.
Of course, the region does not only need coffee farmers, and the school is helping to prepare young people to take a number of roles. Christar Propser Ndurungu said, "I would like to complete advanced level school and attend University. My ambition is to become a nurse. There are hardly any nurses here in Mbinga, so it will be good for me to work as a nurse here."
Related Blog Posts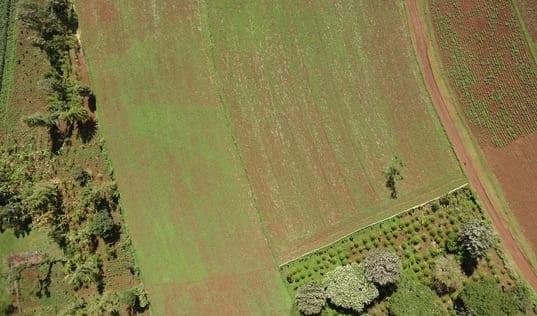 What if every farmer knew exactly what each of her plants needed—the amount of water, the quantity and formula of fertilizer, the type of pesticide—at any given moment? This is the promise of precision agriculture, in which micro-level data is gathered by drones or satellites and used to enhance decision-making on the farm.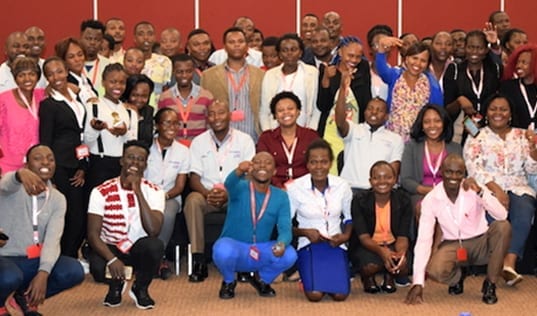 In Nairobi, volunteers from Citibank mentored young shopkeepers participating in the PAYED program, giving expert advice to help them build profitable enterprises for a better future.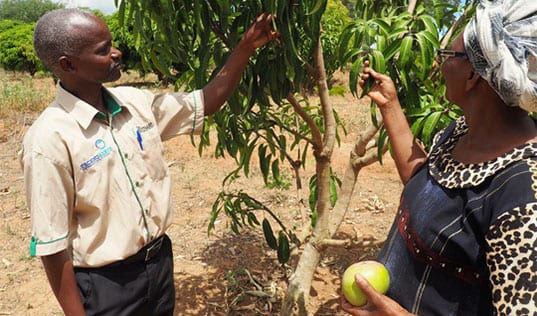 In East Africa, a "make-over" style reality television show is providing millions of farmers with top-notch agricultural information. In a recent episode, TechnoServe's own Charles Murage, a business advisor for the YieldWise program, made his TV debut, giving tips to reduce postharvest loss on mango farms.